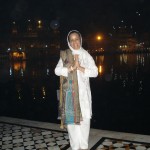 visiting the Golden Temple in Amritsar, India, November 2011; taking time for me, so that I can serve the you inside of you.
Presently, I am offering mindfulness workshops  that focus on helping you nurture yourself and your creativity. I pace my workshops to help you experience relaxation and rejuvenation. Remember, you are worth it. Caring for others, being productive, finding fulfilling relationships, all start with you. Taking time for you, will help you feel more balanced, and less reactive to stress.
My workshops are theme based, exploring seasons, cycles and the connection between self and the global community.
I incorporate Yoga, Pranayam, Visualization,  Mindful Movement and Meditation. Workshops may include art, journalling, dance and song.